Exterior Finishes
(award winning exteriors)
---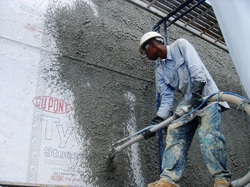 Performance Construction provides a full service for the installation of plaster, EIFS and stucco systems for commercial projects. We work with all types of structures related to the resort and hospitality industry. Our services include the installation of stucco, plaster and EIFS for both new installations and repairs.

Our services include both interior and exterior work on a turnkey type basis.

With over 20 years extensive experience Performance Construction is a leader in innovative finishes and maintains a history of outstanding successful projects.

2 million sf of exterior finishes completed each year!



---
---
We have the experience!
We have successfully installed millions of Square feet of exterior wall systems in the Caribbean!
We know what works and we know what doesn't work!
We take care about the details!

---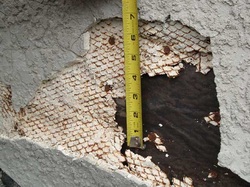 We build all our exteriors with non corrosive materials!
*no failures, no rust spots, reduced maintenance, extended warranties*
Installations of metal lath on ocean front resort properties has a high failure rate!

---
---
---
| | | |
| --- | --- | --- |
| Typical Projects | Performance At Work | Unique Textures |